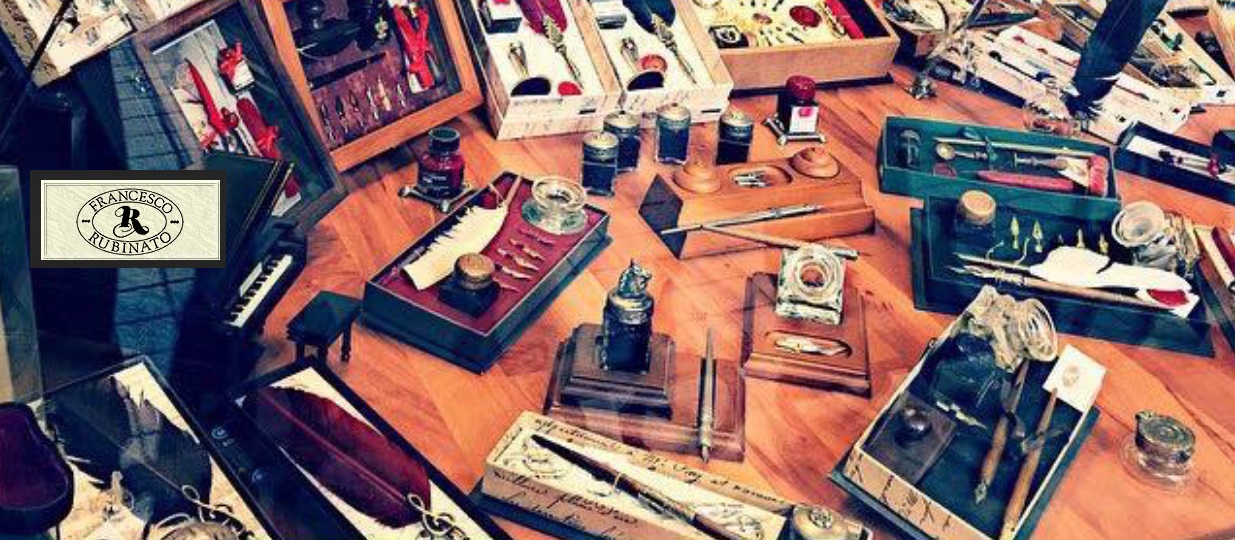 Rubinato s.r.l. Italy

Circleplus has the exclusivity granted by Rubinato s.r.l. to distribute their pen products.
Rubinato is an Italian family-run business since the '50s. Rubinato makes modern-day antiques including a huge range of fine stationeries.
With Rubinato, you'll discover such long-lost aspects of writing including calligraphy writing sets, vintage nibs, quill & glass pens, bottled ink, classic desk accessories of inkwells, blotters, pen-stands and more. All the beautiful wares of Rubinato are handmade by Italian craftsmen who have many generations of experience.
In the 1950s, father of Francesco Rubinato opened a fine stationery and pen shop in the northern Italian town of Treviso, which mainly provided stationery supplies to neighboring schools and companies. In this store they are not just selling stationery items but also execute with grand passion and inventiveness artisan works.
Rubinato continuously proposed ancient writing culture and created personalized writing sets. A few years later, the stationery shop in Italy gradually built up their image, with more and more people visit the store, looking for the distinctive writing tools, some of the guests are from foreign and some are even Italian political and business celebrities.
Once enter the store, you can feel a strong atmosphere of literary and artistic creation. People will be enraptured by these beautiful wares of Rubinato, the somewhat ancient art of quills and dip pens.
With rich artistic inspiration, they developed a new but full of classical flavor writing tools.
The company continues to grow and shine in the first international exhibition, very soon Rubinato has established partnerships and its unique products have attracted customers around the world.