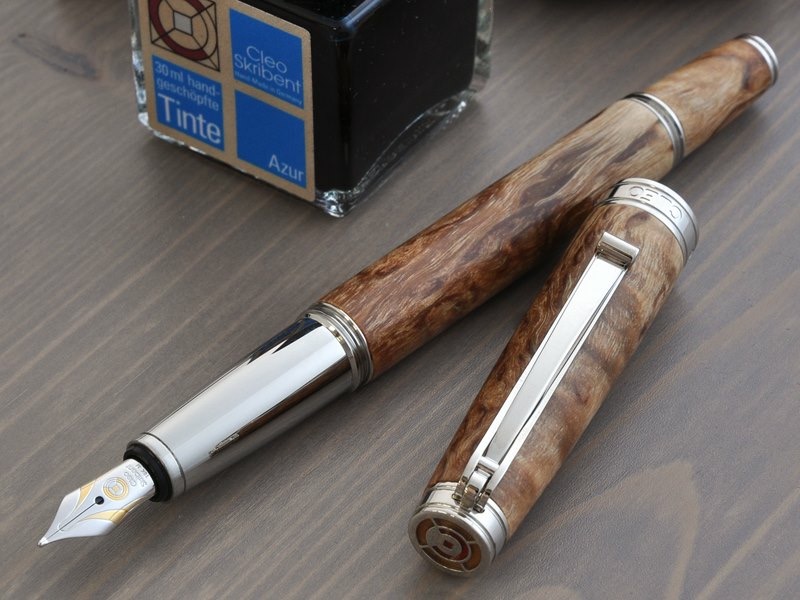 Cleo Schreibgeraete GmbH
Circleplus has the exclusivity liscense of Cleo Skribent both in Hong Kong and in China.
Founded in 1945,Cleo Skribent was renowned of its highest level of technical skill and decades-old craftsmanship with their base in Bad Wilsnack, Germany.
Cleo Skribent creates unique and beautiful writing instruments by hand, such as Ebonite, Aura, Natura, Classic Gold, using the finest and highest quality materials of rare woods as well as precious metals.
Each instrument in the Cleo Skribent is a good combination of a traditional high quality German manufacture, with excellent fit and finish perfect operation.
Cleo Skribent is one of only a few companies to truly manufacture pens completely in Germany.
The Messograf series is a legendary pen handmade by Cleo Skribent, not only multi-functional but also quite a sight to behold.