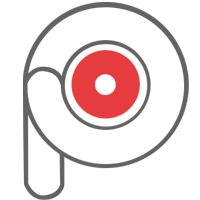 Welcome to the Circleplus Web page !
Our Belief is "Everything Begins in Writing".
Company Overview
Circleplus is a pen distributor in Hong Kong sourcing for fine writing instruments.
We have the exclusivity of Platinum Pens to distribute their products and pens. Platinum Pens from Japan is a historical and famous brand of fine writing instruments, and their products have been rated as the best three in Japan.
Circleplus is also an authorized distributor for the prestigious German brands ONLINE®, Cleo Skribent® and Worther® as well as famous Italian brand of Rubinato®.
Established in 2008, we have over 13 years of experience on sourcing and distribution of the fine and stylish writing instruments with a comprehensive range for pen collectors, business people, students and calligraphy artist.
We offer a variety of products to suit individual style and preferences which make our pens as great gifts for promotion, office use, as well as for mass distribution.
Our products are imported directly from its country of origin and re-distributed to retail outlets in Hong Kong. Our customer base includes some of the best know retailers, including Eslite Book Stores, CN Square, Chun Kee, Log-On, UNY, Hallmarks.
This year, we have obtained the distribution right of Royal Selangor quality pewters from Malaysia. This move diversified our business, making us expand our products offerings from fine writing instruments and pen gifts further to quality pewter gifts ad home accessories.
We will continuously expand our product range to meet the high demand of customers.
Most importantly, we highly believe that quality service, cost effective price, fast response to customers are the keys to build up mutual trust partnership.
Office Hour : 9:30AM - 5:00PM From Monday to Friday (except public hoildays)
Office Address : 5/F., Haking Industrial Bldg., 34 Lee Chung Street, Chai Wan, Hong Kong
Phone Number : (852) 3105 9599
E-mail Address : info@circleplus.com.hk